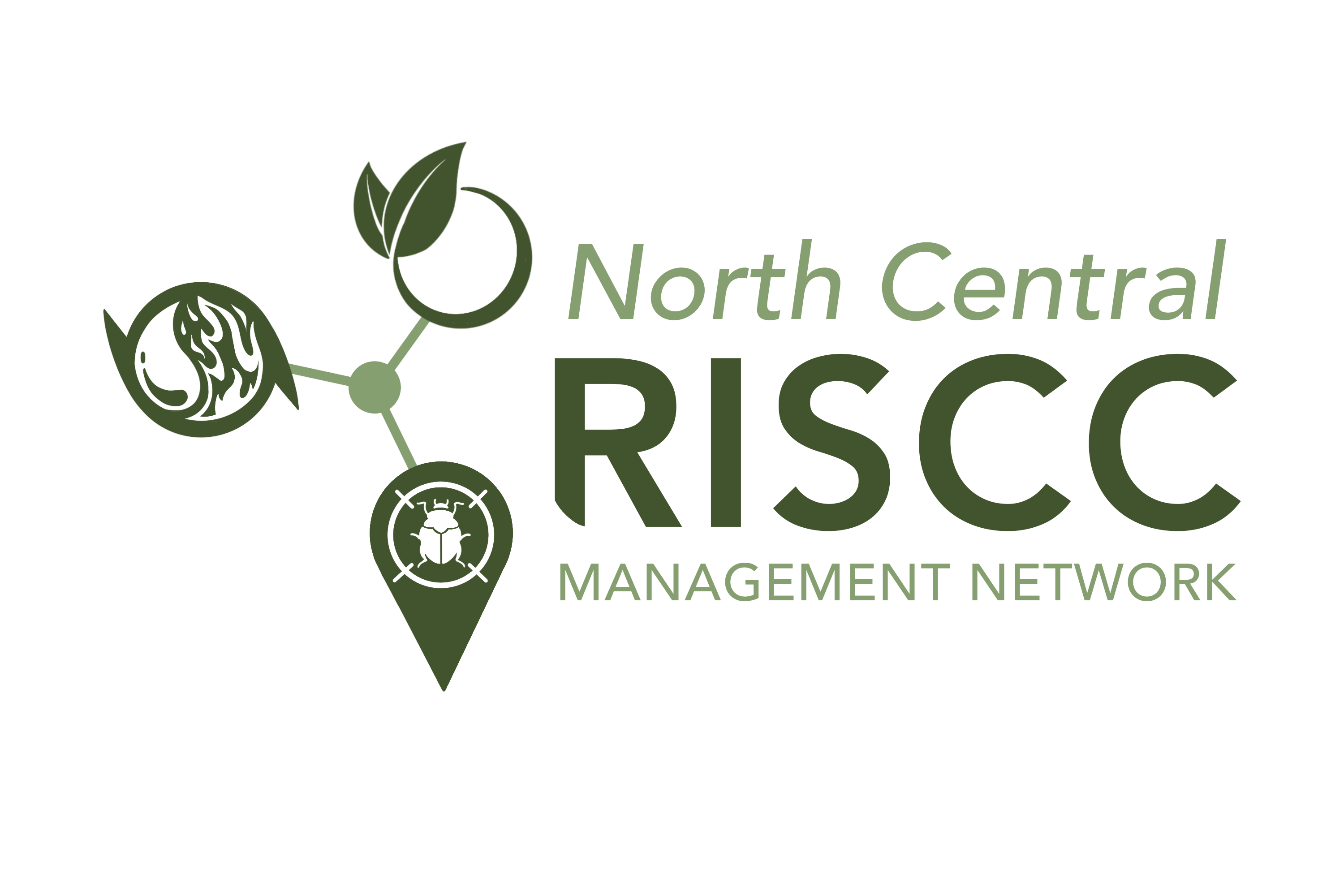 Welcome to the North Central Regional Invasive Species and Climate Change (RISCC) Network!
The combination of invasive species and climate change creates unique challenges for natural resource managers. We are developing a network of experts to produce useful and usable science to protect native systems and enhance resilience in the North Central region (CO, WY, KS, NE, SD, ND, MT). Our objectives are to 1) connect researchers, managers, and other stakeholder, 2) conduct priority research including synthesizing existing information, and 3) ultimately reduce the impacts of invasive species in a changing climate.
Here you will find a summary of what we do, ways to engage, and a variety of resources to share.
News and Upcoming Events
Spring 2023 Webinar Series
This virtual webinar series aims to 1) introduce the community to different decision support tools, existing and new, to manage invasive species in a changing climate and 2) gather community input to inform development of new tools. There will be three webinars held via zoom at the same time for three consecutive months. There will be a webinar highlighting INHABIT, EDDMapS, and NEDRRIS, - a new tool. More information and the link to register can be found here.
---
The NC RISCC is funded by the USGS North Central Climate Adaptation Science Center (NC CASC), as well as Earth Lab and the Cooperative Institute for Research in Environmental Sciences (CIRES) at the University of Colorado Boulder.